The Peoples Choice Award for Best Retirement Village and Aged Care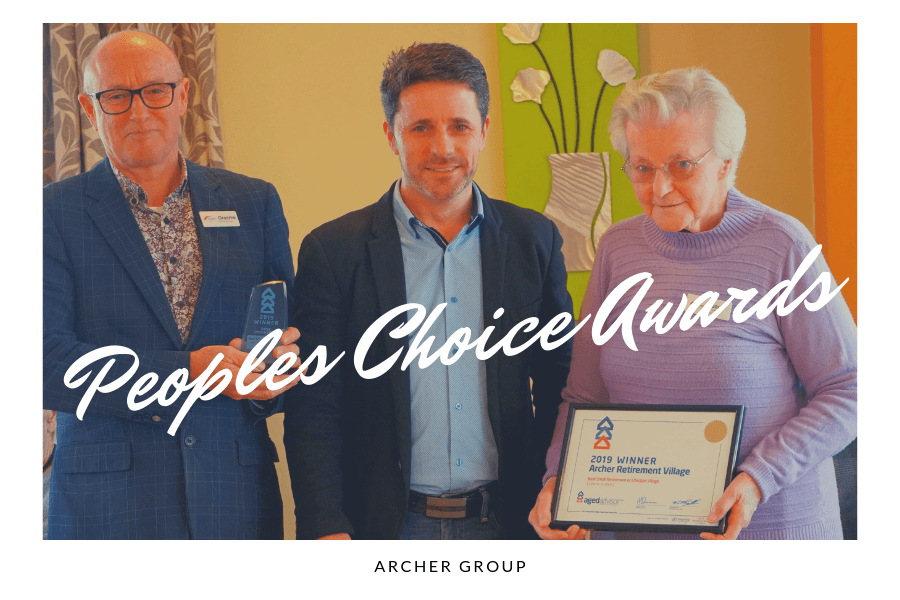 Every year, Aged Advisor New Zealand hold the 'Peoples Choice Awards' for Best Retirement Villages and Best Aged Care. From 4,100+ reviews on over 620 facilities throughout New Zealand, they aggregate the rating scores in order to find the top Retirement Villages and Care Facilities based on residents, families, visitors and staff feedback.
This year we are fortunate enough to steal first place for the 'Best Small Retirement / Lifestyle Village,' and take the runner up for 'Best Aged Care For Over 40 Beds,' a category we obtained first place in 2018. We are certainly proud to be accepting these awards as they're a sign of recognition for all the hard work the Archer staff put into making our care, rest homes and lifestyle villages first class – a place where people want to come and start the next chapter of their lives.
The Aged Advisor website has been designed to make looking for the right Retirement Village or Aged Care facilities simpler and easier.
With the growth rate of people 65+ expected to double over the next 15 years more New Zealanders will be looking for retirement or rest care options. The current aged care facilities are operating at high occupancy levels already and rest care providers are building new facilities to cater for the increasing market – and so Aged Advisor wanted to create a platform where people could review and compare these facilities in this rapidly growing demographic within NZ.
Aged Advisor does not run any aged care facilities themselves or do not own any shares with any other aged care or retirement groups – so they have no financial interests in facilities; they simply want the best for the people.
Therefore, to have their audience recognise us as one of the best retirement and aged care providers in New Zealand is an honour. If you haven't yet checked out their website, click here.
To book a viewing to see our care facilities, rest homes, villages and villas – then please make a booking via our contact page.