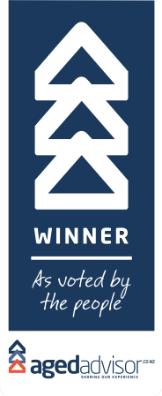 Archer Trust boutique lifestyle villages and homes
Our motto, 'living life, loving life' reflects our desire to make Archer a great place for you to become a family member of. To love life in all its fullness and enjoy each day for the treasure it is.
We enrich our residents' lives through engaging them in their passions and interests, and incorporating the Care Partnership model as a framework to achieve this. We encourage adventures, helping residents to relive past adventures again and experience new adventures today!
Four boutique retirement villages in Christchurch
Choose your lifestyle/care
Why Archer Trust?
Read our Peace of Mind Commitments
90-day 'Happy' Guarantee
We want you to be totally happy when choosing to come and live in one of our lifestyle villages. After signing your Licence (ORA) you have a further 15-days to cancel the agreement and receive a 100% refund, for any reason whatsoever. Furthermore, at Archer we have included our exclusive 90-day 'Happy' Guarantee, or we will refund your money in full.
Weekly fees reduced to 50%
The Village weekly fees are discounted from the date of Licence termination to 50% until settlement of the Licence for an outgoing resident. (Normally these fees remain at 100% for 6-months and then reduce to 50%.)
Fixed Weekly fees for Life
Our Village residents have fixed weekly fees for life from the day they walk into one of our lifestyle villages. No weekly fee increases ever!
No Capital Loss
We give you and/or your family the reassurance that in a property downfall we guarantee to repay the funds owed to you with no fear of being exposed to any capital loss. Any capital loss is covered by Archer Trust.
Advance on your Licence Refund
A $20,000 advance can be provided to residents transferring to residential care and awaiting the Accommodation subsidy to be approved; or provided to an Estate of a resident for costs they may be incurring for farewelling a loved one.