Lake Tekapo trip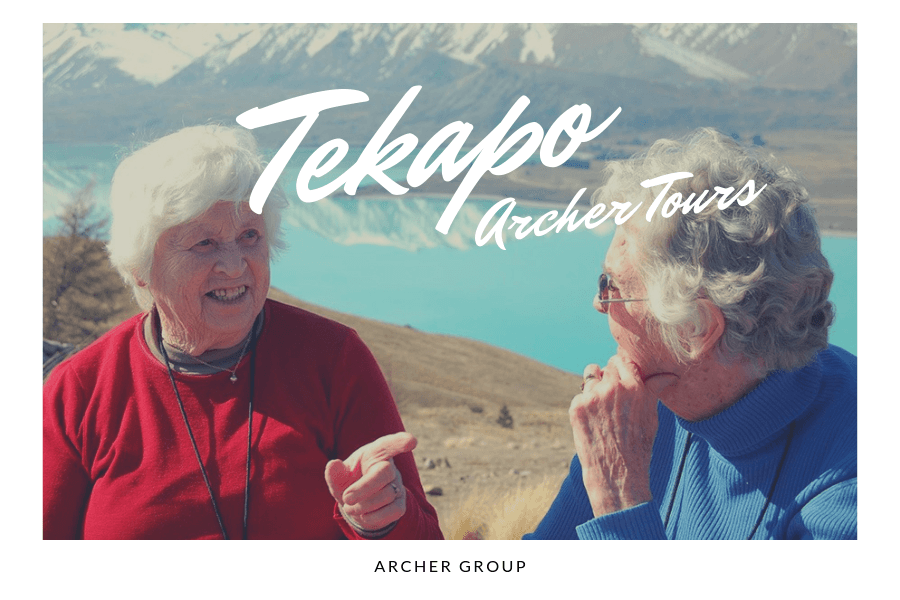 "You never know we may even get our zimmers out and start climbing Mt Cook!"
In 2017 Archer Rest Home and Retirement Village residents went to Lake Tekapo for 3 days in September and October – what a great way to throw away the winter ailments!
The following is a report from Sue, our Sales Manager:
"After many enjoyable Archer Tour day trips I was really looking forward to the Archer yearly "camping trip". I was not disappointed.
Three vans left Archer early on a Tuesday morning in October headed for lunch at Caroline Bay in Timaru. We left Christchurch on a rather average drizzly morning and arrived in Timaru to a beautiful sunny day. Our picnic lunch lasted much longer than we had imagined due to a resident needing medical attention at the hospital. For the rest of us this meant that we all had time to smell the roses and enjoy the peace and good company in the beautiful gardens.
On arrival at Tekapo there was great excitement as we found our rooms and went for a lovely evening meal at the Godley Heads hotel.
Day two of our trip saw us going to Aoraki Mt Cook and the beautiful Hermitage. Leaving Tekapo it was once again a pretty grey day and I was not sure that we would even get to see New Zealand's tallest and most famous mountain. Luck was shining on us again that day and on our arrival we could see very clearly Mt Cook in its full glory. We spent some time in the Sir Edmund Hillary gallery and were due to see an exhibition that we had waited an hour for only to be told it was cancelled for the day. I could not help thinking how blessed we were to have had all that time sitting under Mt Cook and its beauty and that this was the second time in two days we had paused to enjoy the beautiful world God has created for us.
On our third and final day we visited the Church of the Good Shepherd and then went to Mt John Observatory for morning tea and the most fantastic view overlooking the McKenzie country. The entire McKenzie country is an international dark sky reserve and the night sky from Tekapo is a great place to see the stars.
This trip was so much fun, full on and lots of laughs. I got to know the people I work with much better but most importantly to spend quality time with our dear residents and learn so much more about them.  Can't wait until next year's trip to Dunedin.